We are a small, intimate practice which allows us to provide very personalized care for every patient. Our staff members are highly trained and skilled, and just as importantly are genuine, compassionate, and committed-to-excellence. You will always be greeted here with a welcoming smile!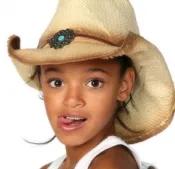 Dr. Kasso is intimately involved with all treatment planning decisions and the implementation of treatment. He insists on personally advancing treatment for every patient at every appointment. This is different from some practices which use more supervised auxiliary staff to handle these facets of treatment.

It is Dr. Kasso's unique combination of technical clinical skills and interpersonal rapport with his patients that help them succeed in achieving an excellent orthodontic result. The analytical nature of Dr. Kasso results in asking a lot of questions to look deep into a problem, looking for the cause, refusing to make conclusions based on superficial symptoms, and educating you in the process. This allows him to develop the very best treatment plan.
The people person in Dr. Kasso wants to know all about your personal goals, is always available to answer questions, and truly enjoys becoming involved in the lives of his patients. He emphasizes doctor/patient interaction and is sensitive to his patients' personal needs. He will customize the treatment plan to facilitate both emotional and physical comfort. On occasion it has been Dr. Kasso's great honor to see some of his young patients choose to pursue dentistry as their own career, and to write for them a letter of recommendation. Nothing makes him happier than seeing his patients' beautiful smiles when the braces come off and their increased self confidence.
Dr. Kasso respects your financial investment. He dedicates your hard earned money towards advancing your orthodontic treatment as efficiently as possible to achieve treatment goals, as opposed to spending it on a "game room" environment. You will find our office to be both professional and welcoming, focusing on our communication with patients and their families.
We approach orthodontic treatment in a way that insists upon:
Achieving an excellent orthodontic treatment result;
Listening, understanding, communicating, educating;
Meeting or exceeding your expectations;
Being considerate of your time;
Respecting your financial investment;
Making your time with us enjoyable;
Giving you a great big smile!