Dr. Kasso has actively pursued advanced training in multiple orthodontic techniques in order to provide his patients with progressive orthodontic treatments. His wide range of training and expertise has enhanced his philosophy of treating every patient as an individual in order to achieve the best treatment results and meet each patient's personal goals.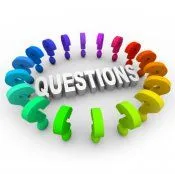 These days, there are many choices of braces available to teenagers and adults, and it can get confusing. Which type of braces should you choose? Traditional metal? Self-ligating metal? Lingual braces? Ceramic braces?
The type of braces best for you depends on a number of factors:
The severity of your bite or tooth crookedness problems;
The amount of time you will need to wear braces;
How much you are willing to pay?
How long you will be in braces to correct your problems;
What you want in regards to esthetics and appearance;
Your age, lifestyle, and personal goals;
Will extractions be necessary? Is jaw surgery a consideration?
Dr. Kasso will discuss with you all of these considerations. He is very committed to finding the right treatment option that will conclude with an excellent result, meet your goals, and take into consideration any personal issues, habits, emotions, lifestyle, or difficulties. That's what it's all about at our office ~ educating you, coming to a joint decision, and treating not just the teeth, but the whole person.